Precast Concrete Manhole Housing Lifting Hooks
Precast Concrete Manhole Housing Lifter Hooks


Product Features:

This Manhole Precast Concrete Housing Lifting Hooks have Two or an optional Three Leg Chain Bridle Assembly models available. Handles 4" to 6" concrete wall thickness. Designed so it the lift will not damage the concrete seat. Efficiently time saving positioning to balance load. Remember to maintain a constant tension to maintain a positive load surface. Conforms to ASME B30.9 and B30.20.
Model
Number

Description

Maximum
Diameter
Inches

Rated
Capacity
Lbs

Weight
Lbs

Price*

Add to Cart

MHL-5

91"

10,000

131

$1,777

MHL-71/2-72

3 Leg Bridle Assembly
Two 42" Legs
One 72" Leg
with Chain Shortener

100"

15,000

181

$2,880

Larger Image

MHL-C

Housing Clamp Only

-

5,000

45

$775
Dimensions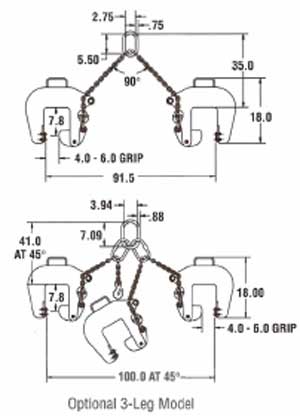 Operations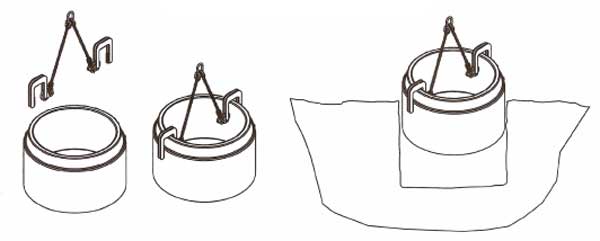 Warning Read Safety Label For Proper Usage.

*Prices subject to change without notice | Effective 04/07/2014
Copyright © 2003 - 2013 All Rights Reserved: Construction And Rigging Supply, Inc.
1427 Los Angeles Avenue, Ventura, CA 93004 | 805-647-4792 Office | 805-256-6477 Fax